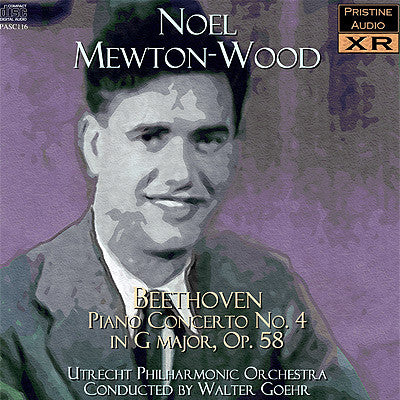 This album is included in the following set
s

:
This set contains the following album
s

:
Producer's Note
Full Track Listing
Cover Art
Transfer from a near-mint copy of the LP was relatively straightforward, though some unusual surface noises created problems during restoration. The original recording also suffered from quite high hiss and background noise levels, which I've managed to reduce quite considerably without damaging the tone of the recording itself. There were also a number of hum tones, from both 50Hz and 60Hz mains electrical sources, indicating that the original European recording had probably been mastered or dubbed in the USA prior to pressing.
Original sound quality was generally good, though a dip in the frequency response centred around 100Hz had left the bass a little thin, and at the top end the treble rolled off more than one might expect. Both of these have been rectified, bringing a slightly fuller and more natural sound to the recording than heard on the record itself.
BEETHOVEN Piano Concerto No. 4 in G major, Op. 58
Noel Mewton-Wood, piano
Utrecht Philharmonic Orchestra
conducted by Walter Goehr
Recorded in 1952
Transferred from Guilde International du Disque MMS 24

Restoration and XR remastering by Andrew Rose at Pristine Audio, July 2008
Cover artwork based on a photograph of Noel Mewton-Wood
Total duration: 32:43 
Source LP from the private collection of Philippe Bonin